Centare Vineyard
Project timeframe
2018 – current
---
Location
Yarra Valley, Victoria
---
Property size
Approx 10 hectares
---
Production
High density (1m x 1m) planting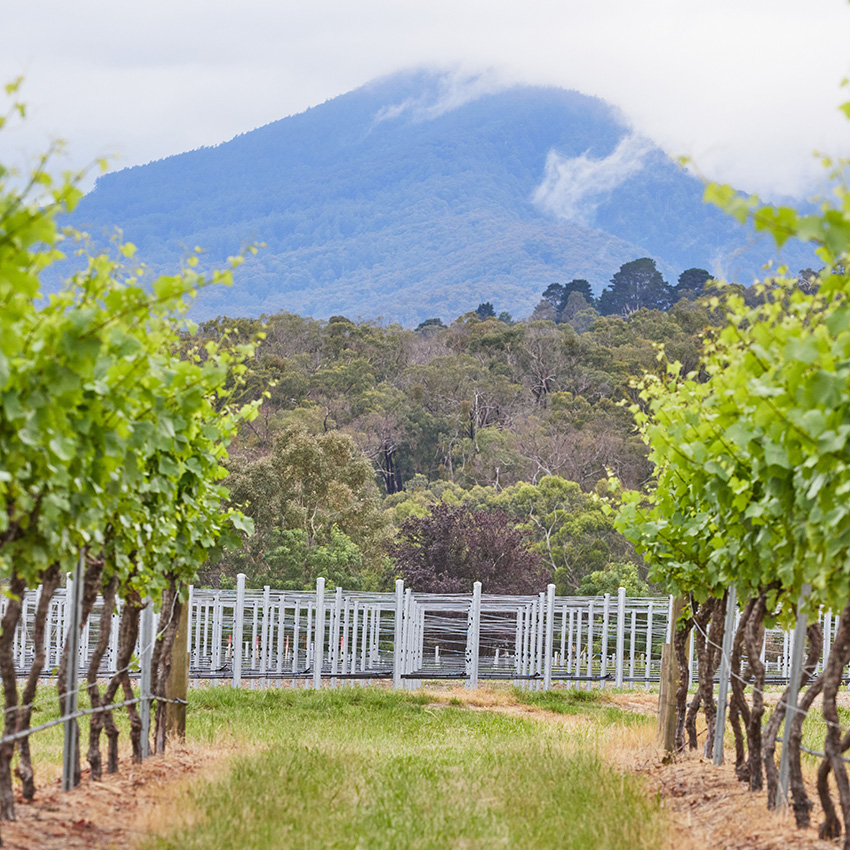 Centare Vineyard, in the heart of the Yarra Valley in Victoria, is one of the most exciting new vineyard projects in Australia.
Originally established in 1998, the magnificent property is located at the base of the Warramate Hills, on the edge of the region's 'Golden Mile' of iconic and celebrated vineyards.
WNC's consultants have been managing all aspects of the project since a change of ownership in 2018.
Our involvement involves oversight of all on-site operations, wine production, brand development, sales and distribution, marketing and promotion.
Key services provided:
Site & Project management – dam enlargement, irrigation upgrade, vineyard construction and planting, shed & fence construction
Appointment and supervision of vineyard management contractor
Ongoing technical viticultural support
Feasibility studies and assessments – vineyard planning, costing, preparation and design
Equipment procurement
Varietal, clonal and rootstock selection
Planning permits, heritage and cultural management
Ongoing vineyard oversight, site and cost management