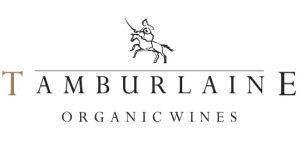 Located near the Central Tablelands of NSW and 30 minutes from Orange, Tamburlaine Organic Wines is
seeking an ambitious, energetic winemaker to join the team.
Certified since 2003, it is leading the way, crafting a contemporary portfolio from the vineyard through to
the winery as a sustainable, family-owned business. It is fully vertically integrated from its own high-altitude
vineyards through winemaking, bottling and logistics to the cellar door, bar and wine club. The wines can
also be found across Australia, UK, Europe, and Nordic countries.
The vineyards total more than 700 ha, including Boomey (525 ha, 550m-610m), Bellview (105 ha, ~610 m)
and Borenore (88 ha, ~860m). All are undergoing significant redevelopment and investment, encompassing
more than 15 varieties including Gewürztraminer, Grenache and Malbec.
Reporting to the Chief Winemaker, this is a senior role with day-to-day management responsibilities, plus
input to wine style and vineyard direction. Representation and continuing professional development via
wine shows, seminars and conferences will be part of the role.
The full-time position demands a high level of professionalism and commitment to the company's vision for
wine quality, value, safety and environmental responsibility.
Skills and Qualifications:
• Tertiary qualification in winemaking;
• At least three years relevant experience in winemaking;
• Valid driver's license, ability to physically work vintage hours.
A detailed position description can be seen here: Link
https://www.tamburlaine.com.au/
To Apply:
Please email your application to: recruitment@winenet.com.au
Deadline for Applications: Sunday, 28th August, 2022