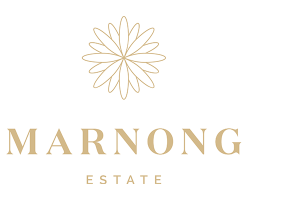 Marnong's inaugural Winemaker will be the key driver of wine quality and culture for the emerging brand, from the Estate's 12 Ha cool-climate vineyard to its extensive tourist and hospitality venues. Responsible for crafting the estate wines in the architecturally designed and high-spec winery, due for completion for Vintage 2024, this role will also take ownership of the final fit-out and commissioning of the facility.
Located just 35-minutes from Melbourne's CBD in the Sunbury region, this is an exceptional opportunity to join a young and ambitious wine business, building on its recent successes and taking it to the next level.
Reporting directly to the General Manager, the Winemaker will be part of the senior leadership team, responsible for developing and managing all winemaking operations and planning for future growth.
Requirements:
Tertiary qualification in Oenology
10 years relevant experience
Business management & financial reporting experience
Wine sensory & quality analysis training, such as AWAC, Len Evans Scholar or show judging
Valid forklift & driver's licence
Leadership & communication skills
Eye for operational efficiencies
Proactive and innovative approach
Aptitude for managing a diverse workload
Physically capable of performing operational duties
Capacity for domestic travel
Ability to work extended hours when required
View a detailed Position Description
To apply, follow the link below:
Deadline for Applications: Saturday, 26th August 2023
More about Marnong Estate

Marnong Estate is a family-owned business that is committed to building a successful wine brand and hospitality venue. Through ongoing investment, the historic property in Sunbury has been re-developed into an Estate that now has a range of dining options from causal to fine-dining, a cellar door, farm shop and accommodation. Located just 35 minutes from Melbourne and 20 minutes from the airport, Marnong Estate is an exciting new tourist destination and wine brand with further capital investment plans underway.
New Winery

Currently under construction, the new winery is scheduled for completion ready for Vintage 2024. In addition to the winemaking facilities, it will also include a private dining room overlooking the barrel room and a commercial kitchen, that will cater to corporate and private events.

Fully equipped facility, including:
2,800m2 winery and warehouse
Epoxy flooring with stainless steel drains
50 tonnes stainless steel red ferment capacity
6 tonnes French oak ferment capacity
85KL stainless steel tank capacity
All temperature controlled with heating and cooling
80HL Europress
Bucher Oscillys 50 destemmer and hoppers
Bucher cross flow
Rapid fill barrel filling and washing
Waste water treatment, fresh water filtration
Fully equipped lab with automated enzymatic testing capacity to do all wine analysis in-house
Initially equipped to process 150 tonnes, expandable to 400 tonnes
Winery building and services built with future growth in mind
Wines & Vineyards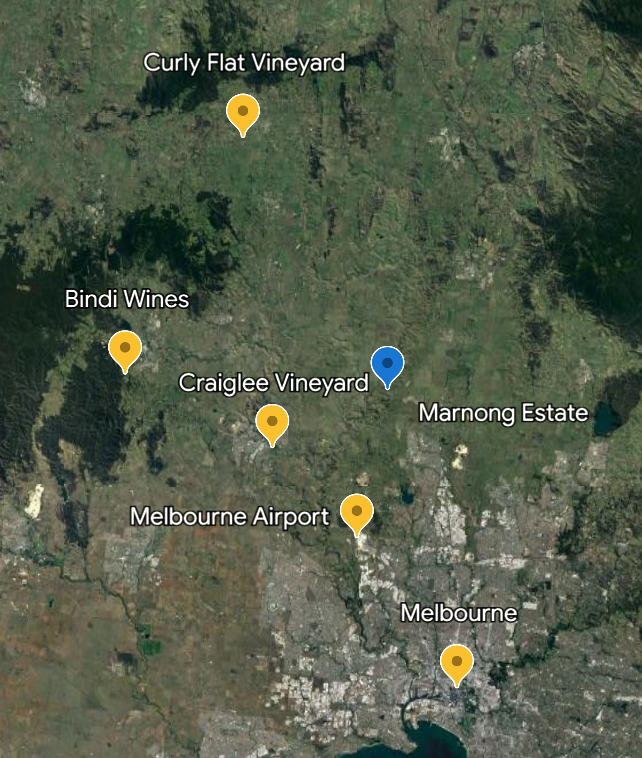 Located in Victoria's Sunbury wine region which borders the Macedon Ranges, the Estate is also just 35 minutes from Melbourne's CBD.
Producing cool-climate wines, featuring multiple Italian varietals, the brand is sold exclusively in-house (DTC & estate venues).
The first vines were planted in 2016 and currently has 16.5 Ha under vine, planted with Pinot Noir, Chardonnay, Fiano, Pinot Grigio, Shiraz, Montepulciano, Sangiovese, Malbec, Cabernet Sauvignon.
Plans are underway for an additional 6 Ha to be planted this Spring/Summer with Pinot Grigio, Prosecco, Sangiovese, Pinot Bianco and Dolcetto.
Wine Show Awards
2023 Royal Queensland Wine Show


2022 Melbourne Royal Wine Show
Top Gold in its class – 2021 Marnong Estate Fiano
2022 Royal Hobart Wine Show
Gold – 2021 Marnong Estate Shiraz
2022 Australian Cool Climate Wine Show
Top Gold in its class  – 2021 Marnong Estate Montepulciano