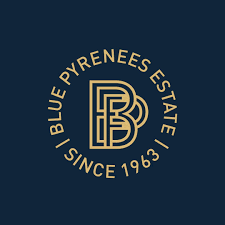 Joining the executive leadership team at the Vinesmith Group, the General Manager will be ideally based in Melbourne, Ballarat or Avoca and will drive a rolling strategic growth plan that will carry the business to its goal global platform.
The General Manager will develop a strong marketing strategy to increase sales across domestic and international distribution channels, advancing an already robust in-house program. As a brand ambassador, this role will be at the centre of launching the new urban cellar door in Melbourne, leading the first stages of these exciting growth plans.
Blue Pyrenees Estate is a leading producer of cool-climate wines that express the unique environmental qualities of the region and outstanding vineyard sites in Western Victoria. Its sibling vineyards Glenlofty Estate and Decameron Station lie on the other side of the Pyrenees ranges. Together the 300 Ha under vine produce outstanding fruit for the Group's red, white and sparkling product portfolio.
Requirements:
Tertiary qualification in Oenology and/or Business
Proven track record of management results
Experience with fine wine brands
Results in the global wine industry
Second language (e.g. French, Mandarin, Spanish) is very desirable